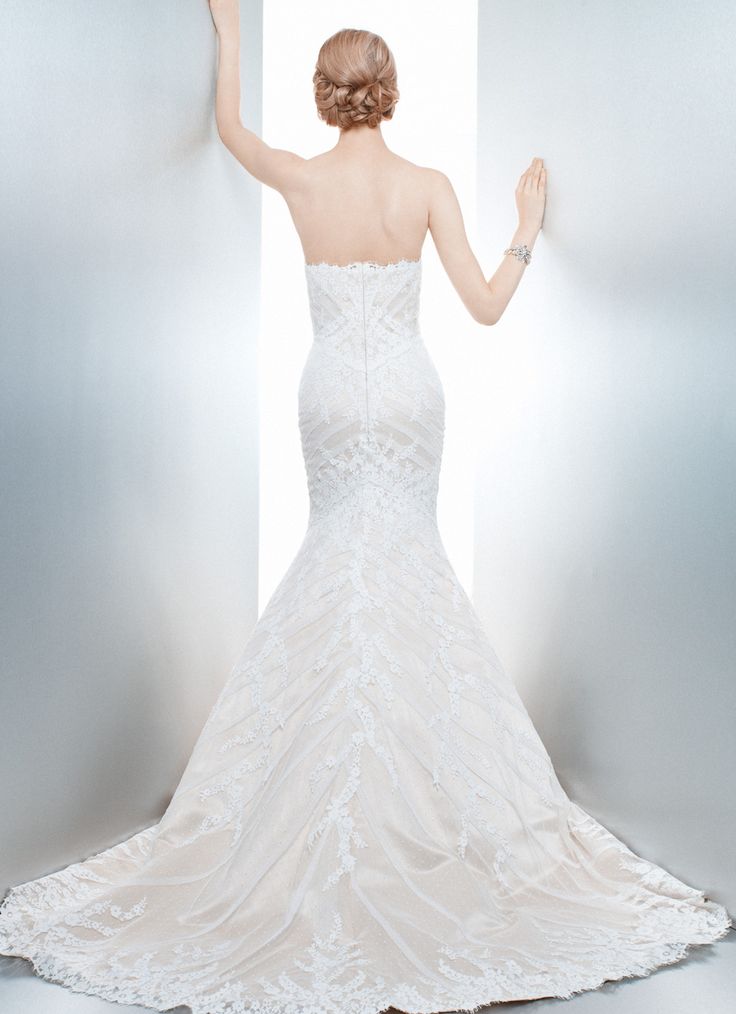 Lori Allen of Bridals by Lori
It's exciting to see bridal styles transition over the years. Bridal couture is a reflection of popular culture or "the style of the time." From Grace Kelly's rose point lace to Judd Waddell's innovation of the 1st strapless gown, the bridal world has its share of historic fashion moments. When introducing or following suit of a trend, no one designer has the same vision. Some follow the same formula in line with the adage of, "If it's not broke, then don't fix it" approach while others develop innovative and groundbreaking transformations each season. Nonetheless, it's all in the name of fashion and we'll always have a front row seat for that. Take a look at some of the trending styles we've noticed this season:
Florals!….
Florals add a feminine and romantic touch to any gown. It softens your bridal look with little to no effort.  Every designer is different in the way a trend is portrayed in the design. For instance, Lazaro has colored floral patterns throughout the bodice and trailing down the train of the dress. Underneath is blush tulle used to complement the floral pattern while really allowing the hints of color to pop……The other samples have floral appliques in the same tone as the dress. The Matthew Christopher gown is a deeper ivory color with florals throughout the skirt. The Rivini has floral accents throughout the entire gown while emphasizing another major trend of the sheer silhouette.  This is a fun and showstopping trend that's sure to be around for a while.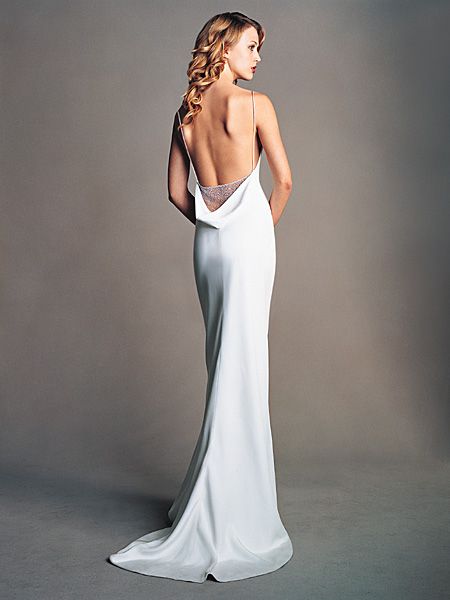 Low backs!
This trend is very popular in bridal. Low backs range from a plunging V-shape to an illusion with floral accents. Whichever, this style is sure to be a sexy, yet elegant addition to any bridal gown. (Featured: Amsale)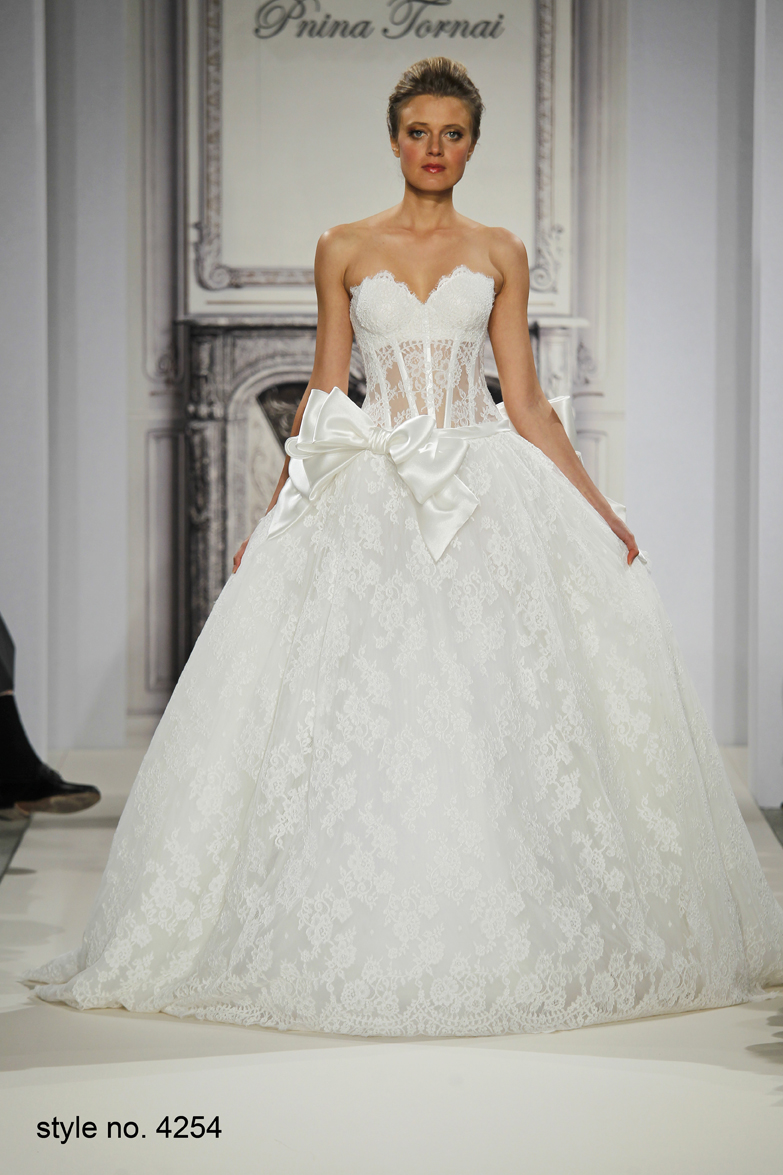 Sheer Bodice!
Sheer bodices are bold, sexy and trendy! Only for the daring bride! Even in a modest ballgown, this trend highlights the bodice and makes it more appealing and bold. The floral appliques throughout the skirt soften the look of the dress, which still allows for the dainty, princess look. The gown to the right has fully incorporated beading with the sheer bodice, which makes the dress more glamorous. The mermaid style adds a sultry effect. (Pnina Tornai)