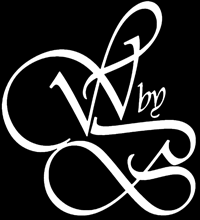 Weddings By Bailey is a full-service wedding planner based in West Palm Beach, Florida. With over 10 years of experience, they are known for creating detailed weddings that are unforgettable. They work with each couple to create a package that fits their needs and budget. Understanding that every wedding is unique, they give each one the special attention it deserves to ensure the wedding of your dreams.
Services Offered
Weddings By Bailey provides hourly, partial and full wedding planning options. They also offer day-of coordination and a la carte services. Whether you are looking for help managing your budget and staying on track or designing your event to be what you have always envisioned; they have you covered. Destination event planning services are also available. Weddings By Bailey offers the following:
Guest list
Referrals
To-do lists
Timelines
VENDOR REVIEWS – Trustworthy reviews are our priority.
Weddings by Bailey
Average rating:
3 reviews
Nov 14, 2018
A Lifesaver
Where do I start with how much of a lifesaver Bailey and her team are? My mother hired Bailey about 3 weeks into planning my wedding when we realized we had no idea what we were doing and how tough working with a tight budget was. Bailey took the reigns and helped us tremendously with the planning process, keeping us organized and on track. Honestly, throughout the process I was never stressed. (Only when our headcount almost doubled, our fault LOL!) but Bailey made sure we had every detail sorted out for our guest count. It was a breezy planning process and this is coming from an artsy and meticulous bride who is all about details. Come the day of, let's just say with our families we had too many chiefs and zero Indians. Bailey showed up and told everyone "unless you're helping skip rocks" that's when I knew I had nothing to worry about. Bailey is a take charge, no time to bs, business oriented mind and that is EXACTLY what you want on your day of. Not one single thing went wrong the day of. Everything was set up exactly how I envisioned it and we had an absolute blast! I cannot thank her and her assistant enough for all their hard work and effort in making our dream come true! I want to keep in touch with Bailey after our wedding because that's how much we clicked! Would highly recommend to anybody looking for a planner!
Nov 14, 2018
The best planner ever
Amazing experience! Unfortunately, wedding planning was over and after that i felt like i don't want to say good bye to Bailey! She is the BEST!!!!
The wedding came out exactly as we wanted. Her team is very professional, everything was arranged perfectly! She helped with everything, all 100 millions questions were solved in one moment! So, if you are looking for the planner, she is the best option you have! She will take away your headache and make your wedding dream come true!
Nov 14, 2018
Bailey and her team are Heaven Sent!
We cannot express how much of a blessing Bailey and her team was to my husband and I. From the beginning Bailey was so awesome. We clicked instantly and she understood how to make our dream wedding a reality. We had a HUGE wedding, over 300 guests and a bridal party of about 40 (I know, crazy) but Bailey made sure we were on schedule the ENTIRE time and that everything ran smoothly. There were no mishaps and our guests were so amazed at how perfect the day is. Honestly, I still have no words! Bailey is the queen of execution. I recommend Bailey for any event (big or small) She is professional, knowledgeable about the industry and mostly importantly puts her clients first. She is also a lot of fun and hilarious. We gained a friend for a lifetime!