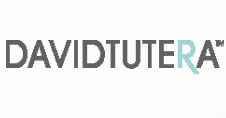 David Tutera Weddings is known for turning every bride's fantasy into a reality. The wedding process can be difficult and overwhelming, especially with all the wedding information available in magazines, books and television specials. At David Tutera Weddings, we believe every bride deserves to be treated like a celebrity. When contracting David Tutera Weddings, you will get the wedding that best represents your personality and style. Most importantly, you are able to enjoy the entire process of planning the wedding, as well as the special day itself. To create a successful wedding, your guests should be enticed from the moment they receive the invitation. From the cocktails to dancing and down to the last bite of wedding cake…every detail will be fine
tuned to perfection. Whether you wish to create an exotic destination wedding weekend, a black tie dinner at a five star hotel, or a tented celebration at your childhood home, David Tutera Weddings will create the wedding of your lifetime, one that allows you to become a guest at your own wedding and one that will create everlasting memories and cherished moments for you and your entire family.
Contact Information
To contact us directly, please
email: info@davidtutera.com
VENDOR REVIEWS – Trustworthy reviews are our priority.
David Tutera
Average rating:
0 reviews