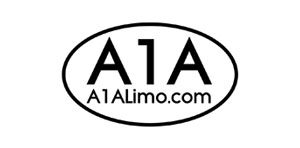 Since 1986, A1A Airport & Limousine Service has been helping to make weddings extra special with our top-of-the-line south Florida wedding limo service.
Whether you need wedding limo service just for your big arrival and getaway car or for the entire honeymoon, A1A has got you covered.
When it comes to planning a wedding, you don't just choose the first dress, cake, or venue you can find – you seek out the best! The same goes for wedding
limo service. At A1A, we're proud to say that we are the best in the business. Our staff understands the importance of making your wedding as perfect as
possible, and will go above and beyond to give you the special day of your dreams. With us, the happiest day of your life will only get happier!
Contact Information
1990 NW Boca Raton Blvd
Boca Raton, FL 33432
Nationwide
1-800-330-4762
Palm Beach
1-561-622-2222
Broward
1-954-771-3464
Miami Dade
1-305-917-7777
VENDOR REVIEWS – Trustworthy reviews are our priority.
A1A Limo
Average rating:
0 reviews