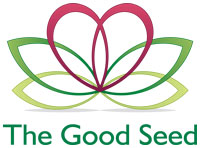 Essential oils have been used for thousands of years for their healing and purifying effects on the body.  There are one hundred and eighty-eight references to these precious oils in the Bible.  They have always held extreme value by ancient doctors and medicine men that used them for aromatherapy, consumption and skin application.
Research has now revealed the remarkable healing properties within these essential oils.  The Good Seed products are formulated with natural essential plant oils which are very nourishing to the skin.  They possess anti-bacterial, anti-viral and anti-fungal properties providing ultimate protection.
Contact Information
Deerfield Beach, Fl. 33442
Ph:   954-873-7778
kim@the-good-seed.com
VENDOR REVIEWS – Trustworthy reviews are our priority.
The Good Seed
Average rating:
1 reviews
Jul 5, 2017
Finally one that works
Wedding Date:
Recently Married
This product really works! I mean there are quite a few products out there and believe me I have tried them all. This product is absolutely fantastic. Finally a face cream I can stick with!