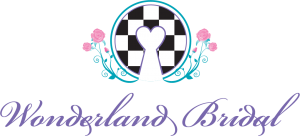 Welcome to Wonderland!
A wedding gown is undoubtedly the most important garment you will ever wear. We at Wonderland Bridal Couture understand this and are committed to giving our brides the ultimate experience. Enjoy a personalized appointment with all the personal touches you would expect from a bridal boutique. We specialize in providing a personal, memorable, and most of all fun shopping atmosphere.
We look forward to meeting you!
Contact Information
3400 NW 62nd Ave
Margate, FL 33063
Hours:
Monday 10am – 5pm

Tuesday CLOSED

Wed/Thurs 10am – 7pm

Fri/Sat 10am – 5pm

Sun 10am – 2pm

By Appointment Only
Call 954-973-8695
Hablamos Español
VENDOR REVIEWS – Trustworthy reviews are our priority.
Wonderland Bridal
Average rating:
7 reviews
May 12, 2018
ONLY PLACE YOU WILL NEED TO GO!
Wedding Date:
Recently Married
Alicyn's Wonderland Is the ONLY PLACE YOU WILL NEED TO GO! Alicyn was on point and delivered the experience every bride to be would want. Alicyn was accommodating though we were almost an hour early to our appointment. She took time to feel out what I really wanted. She respected my budget, and I never felt rushed. I had beautiful gowns, belts, veils, and lots of bling to choose from. I did end up saying Yes To The Dress! I bought the dress, some bling to accent my waist, and bonus...they sell the gown preservation! The company they use have been organically cleaning gowns since 1913.
Jul 2, 2017
Wonderful Experience
The entire staff at Wonderland Bridal Couture were extremely welcoming and professional throughout my entire appointment. They immediately made me feel at ease and actively tried to understand my vision for the big day. Cecilia was such a huge help! If it wasn't for her suggestion I wouldn't have ended up with my dress! Yes, I said "yes to the dress" at Wonderland and I would do it all over again in a heartbeat! It was the only store I went to and I never felt rushed, or pressured. It was a wonderful experience at Wonderland. Thanks ladies!
Jul 2, 2017
Amazing
Patti was amazing and helped me find the perfect dress. Tried on dresses I wouldn't have thought to and fell in love with one of them!
Jul 2, 2017
No word to describe
No words can describe how perfect my experience was at Wonderland! Patti really took her time to help me find the dress I was looking for, and I'll always be grateful for that.
Jul 2, 2017
Absolutely Love
I absolutely loved my experience at wonderland bridal. From my very first appointment, Alicyn was warm and welcoming. Wedding dress shopping can at times be so stressful and overwhelming but my experience at wonderland bridal was anything but. Unlike other shops that I visited - I truly felt like these ladies cared - not just about selling me a dress but really making sure that they helped me find my dress. Being with Alicyn was like shopping with one of my best friends ! I would recommend wonderland bridal to any bride. I am so happy that I brought my dress there !!!
Jul 2, 2017
The best experience
This was the best experience. I was not expecting this day to be so magical. I can't say enough.
Jul 2, 2017
The Best
My experience at Wonderland Bridal was the best!! I said yes to my dress at one of the most wonderful bridal boutiques! I was blown away by how they made me feel and went above and beyond to help me in any way! I love this place! 🙂