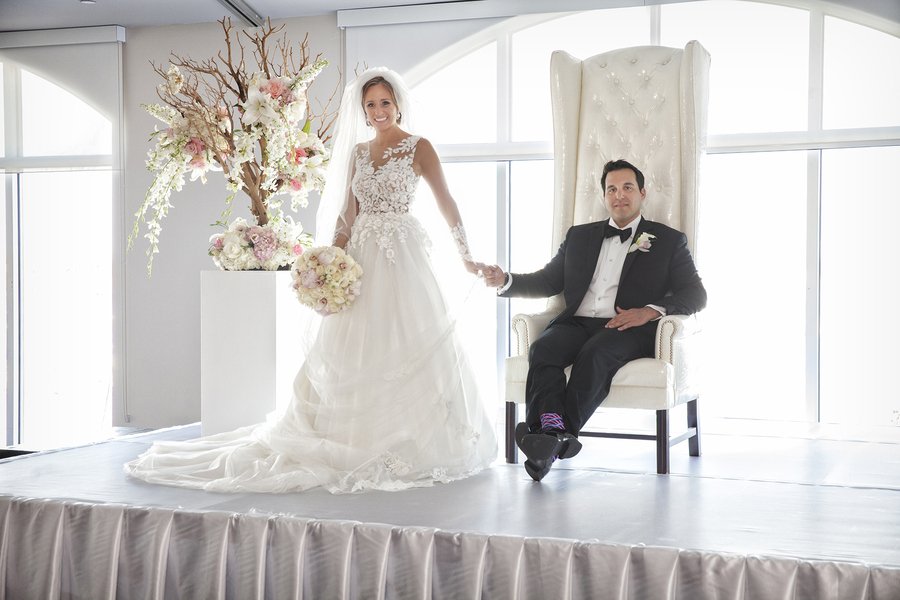 In executing the proposal, Yaron and a group of mutual friends planned a trip to Tampa, Florida under the guise of a friend winning a free hotel stay. Once in Tampa, the friends decided (with what I thought was an exceedingly convincing argument) to visit the local aquarium where they offer a backstage penguin experience (because I am absolutely obsessed and love penguins). During the experience, the penguin caretaker brought out one of the penguin's favorite toys–a "peekaboo box"–to show me. In taking the top of the box off, I discovered it contained an even smaller penguin holding an engagement ring, and when I looked up (in total shock), Yaron was down on one knee asking me to marry him!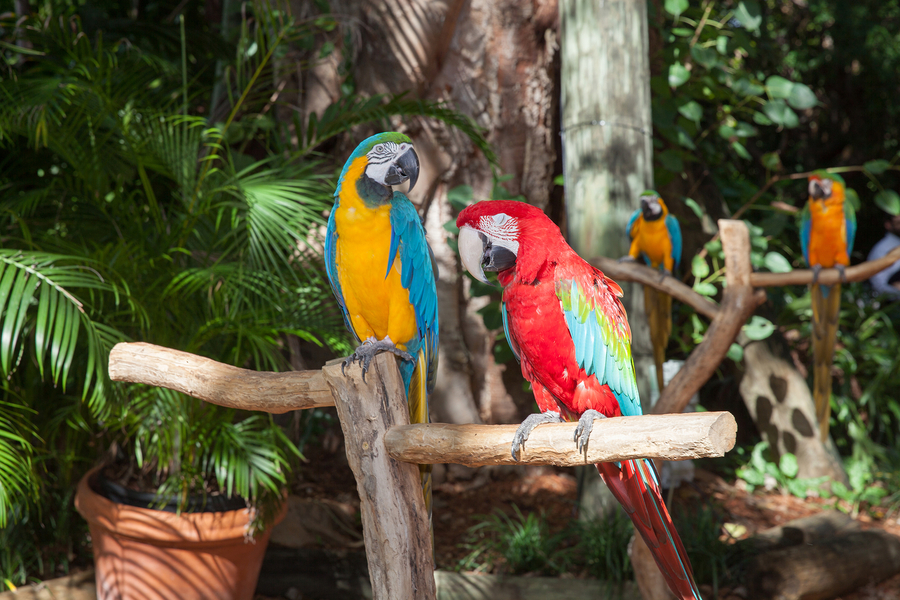 In selecting the venue, our foremost concern was to have a kosher venue for the catering, but we also wanted to have the ceremony outside. Jungle Island was perfectly matched for those two priorities, but more importantly and on a personal note, my mother (Eva Hamburger) is from Miami Beach and having the ceremony in Miami was such a special connection and the perfect location to celebrate our special day, in particular because I was so close to my Bubbe and Zayde (Yiddish for Grandparents) who have unfortunately passed away.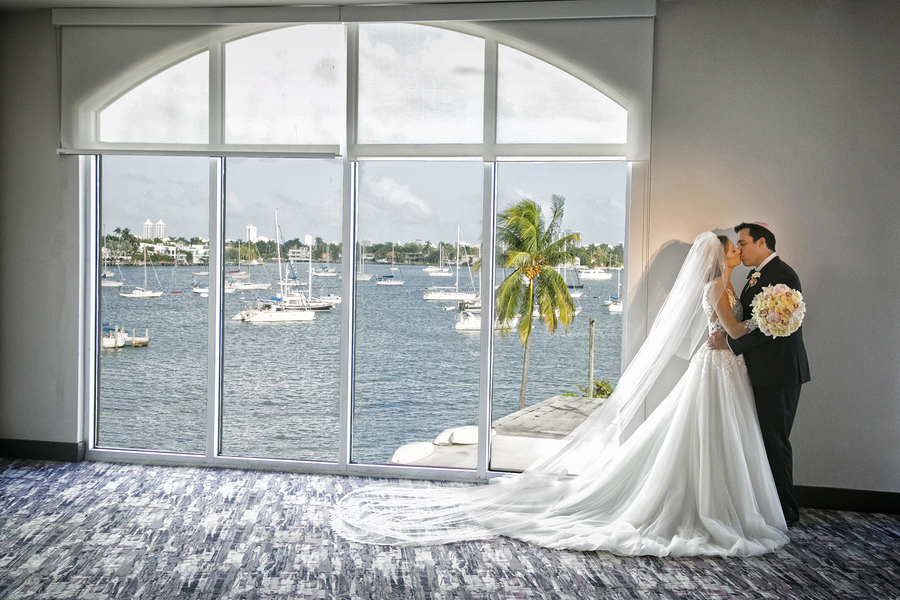 Therefore, having the ceremony in Miami, the city where I had visited them all my life, was particularly meaningful to me and made the experience even more special – being there, I felt like they were watching over me and celebrating with us. Furthermore, Jungle Island has such a "Florida" feel to me – I moved to Florida in 2013 from West Bloomfield, Michigan, and still can't believe I am lucky enough to live here (my husband is himself a Floridian, from Coral Springs). The birds, exotic animals, and Florida sunshine was the perfect combination. (As you may recall the day of the wedding was 86 degrees – in December! How much more Florida could it get!?).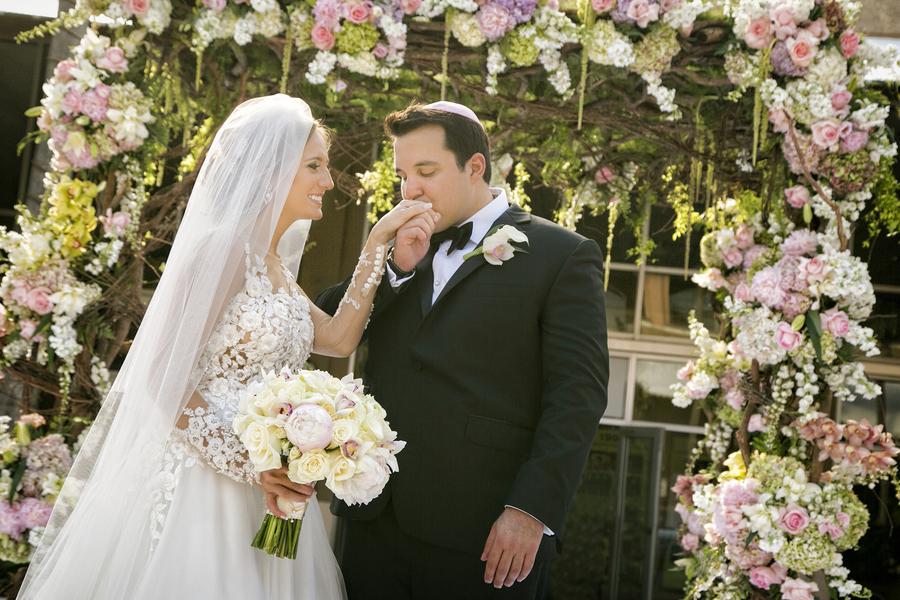 Thank you soooo much again for making our wedding SO perfect and capturing every special moment, we had the best time going through the photos and watching the video!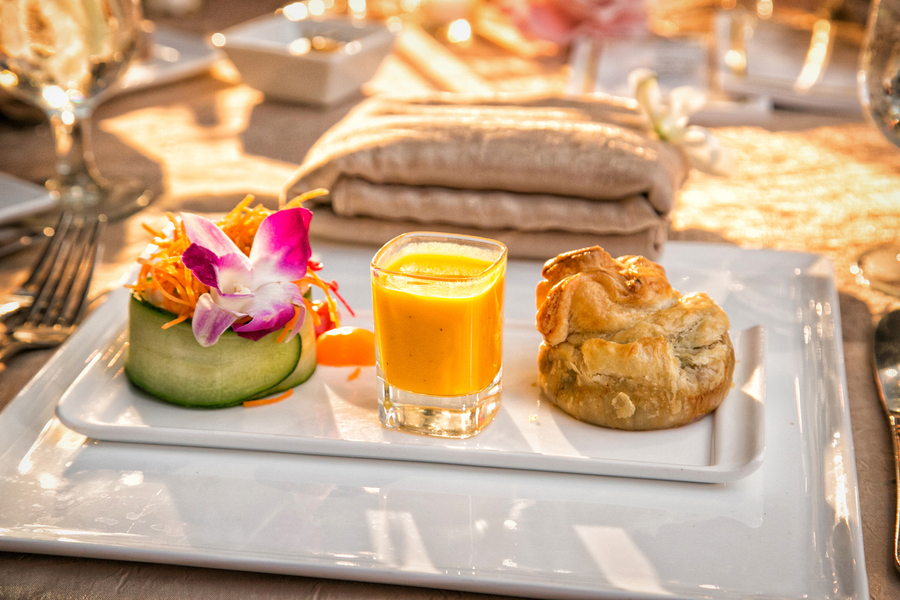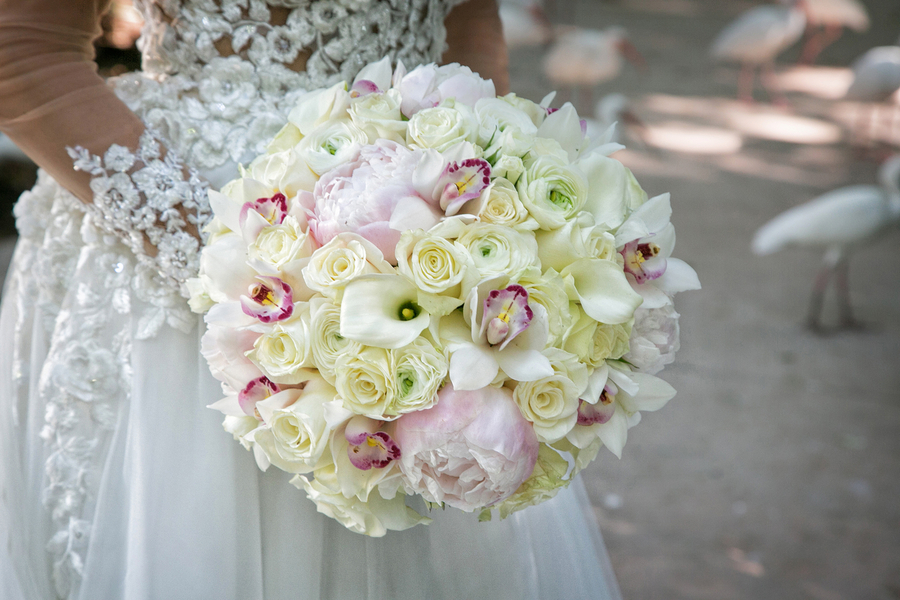 Photographer:  Jeff Kolodny Photography, Inc
Cinema and Video: Jeff Kolodny Photography  Inc.
Shoes: Betsey Johnson
Shoes: Calvin Klein
Floral Designer: Daniel Events Productions
Caterer: Executive Catering
Event Planner: Hipnotic Occasions
Other Location: Jungle Island
Dress Store: Pronovias Dagen