It might sound a little out there, a little outrageous, but why should the bride be the only one to shine on the wedding day, it's the groom's big day too, and he should be allowed to show a bit of originality and some of his personal style, and what cooler way is there to make a statement than with a trilby, top hat or stetson?
In the world of wedding accessories, the groom's neckwear and boutonniere generally take the forefront. Will he sport a bowtie or a traditional tie? What kind of flowers will he have pinned to his lapel? Aside from these two items, guests aren't accustomed to many other fashion adornments.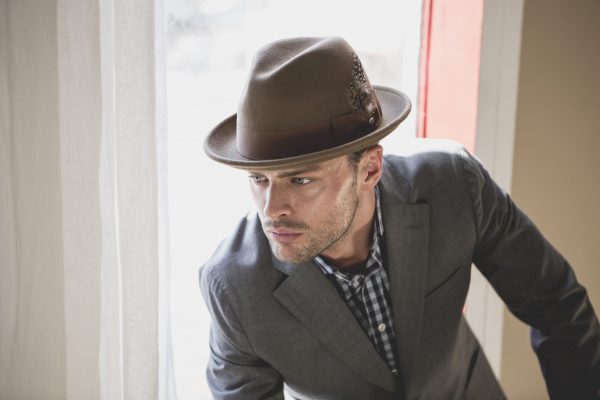 Yes, many grooms could care less about what they wear. However, not every groom is going to be satisfied by the constraints of traditional wedding garb, and just like you have every right to search for the dress of your dreams, he has every right to search for an outfit that best describes his personality too. That said, sometimes all it takes is a hat to make an entire outfit. The addition of an eccentric hat to a traditional look can be a great compromise between the two styles. Just like any accessory, hats come in all shapes, colors and sizes, and there's bound to be one out there that fits your groom perfectly.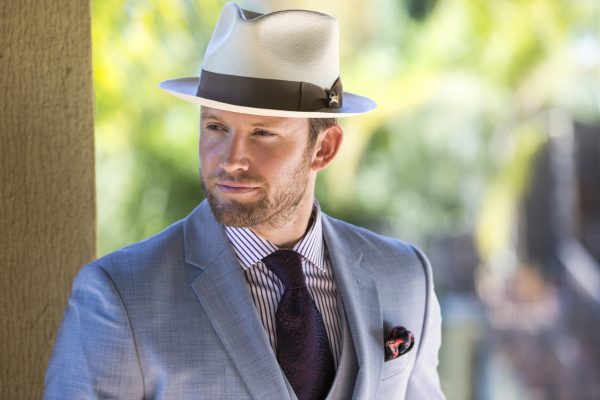 Our friends at Tenth Street Hats have traveled across the globe in search of new materials while fostering relationships with existing suppliers. Like hats, a community is only as strong as the fibers that hold it together. We hope these efforts and others like them help to strengthen the fabric of the hat community around the world that gives us so much. Grooms are your ready to make a statement?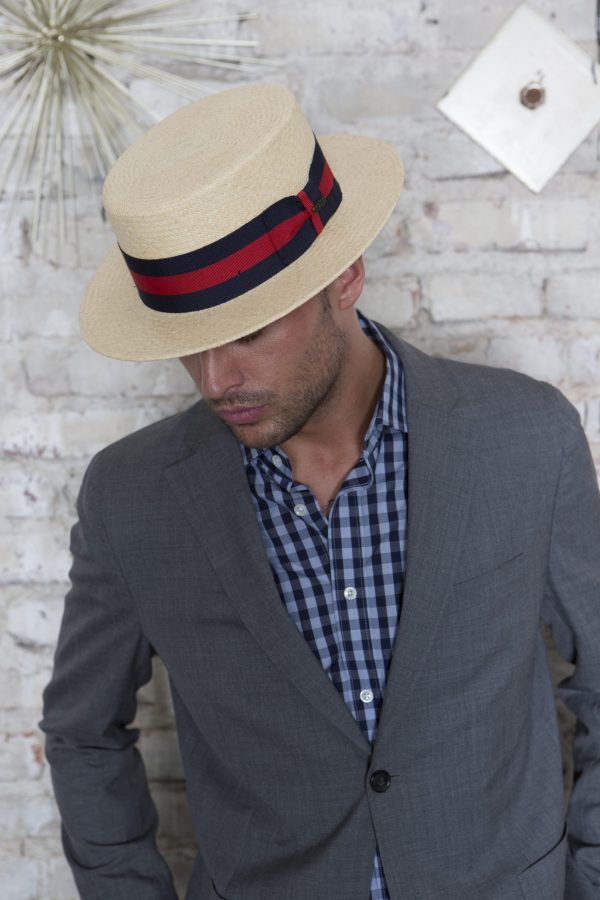 How to Tie a Bow tie…

The two major tie designs are the butterfly, or thistle, and bat-wing ties. The latter has straight sides while the former is curved, looking much like a butterfly when tied, and the two ends having the outline of a thistle before being tied.

The bat-wing is the bow tie design that most people wear with a tuxedo, while less formal bow ties, including most of the novelties, are more of the butterfly shape. The butterfly tie appears larger than the bat-wing, particularly larger than the slim-line bow that many also wear.
The slim-line is a narrow 1.5 inch version of the straight or bat-wing bow tie, and many with smaller necks wear it since the standard 2.5 inch tie could make them look even smaller. The slimmer version also frequently looks more elegant with a standard shaped collar, with the standard size fitting better with a winged collar.

The larger-looking butterfly also looks good with the winged collar and cut-away collar, but at the end of the day it really doesn't matter: You can wear a bow tie any way you want, and of all the bow tie design tips you can get, the best is to wear it as you feel most comfortable.

how to pin a boutonniere…
Flowers can have symbolic meaning, either predetermined or personally. Either way, all the flowers in the wedding ceremony should be coordinated, by style, color and symbolism. Keep this in mind when you choose flowers for the groom's boutonnière. Make a custom Boutonniere to express your Grooms personal style. Our friends from Snippet & Ink have shared this great video with our readers.