Wedding Makeup Color Combinations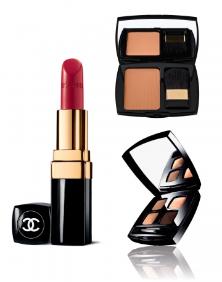 Bone Eyes, Terracotta Cheeks, Red Lips
This glamorous pairing was made for black-tie weddings. Start by brushing bone-colored shadow over your lids, then apply blush that's a shade or two darker than your skin tone, says Daniel Martin, a makeup artist in New York City. Smooth on lip balm, then fill in lips with a crimson lip liner (this will help the color last). Complete the look with cherry-red lipstick.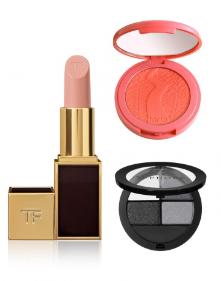 Smoky Gray Eyes, Peach Cheeks, Nude Lips
A shimmery gray shadow creates the ideal smoky eye — soft yet still dramatic. Cover your lid with a pale slate color, then apply a darker one to the eye crease and along your upper lashline as a liner. The finishing touch? "A tangerine blush and nude lipstick are the perfect complement to this sultry look," says Linda Hay, a makeup artist in New York City.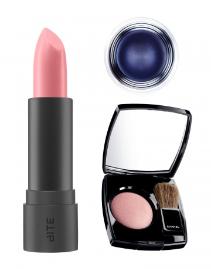 Navy-Lined Eyes, Rosy Cheeks, Shell-Pink Lips
For a chic, unexpected twist on the classic cat eye, use indigo liner. Starting at the inner corner of your eye, trace along your lash line, then flick up the liner when you reach the outer corner. Just don't make the tail too long. "Short and subtle is more," says Martin. Pale pink lipstick and dusty rose blush complete the look.

Carmindy's Top Lash Looks…
Having flirty long eyelashes is a beauty bonus that we all wish we had. In this day and age, we can achieve whatever fabulous fringe we dream of. On the market we can find lash curlers, thickeners, dies, growth serums, fakes, extensions, mascaras that plump, lengthen, thicken, extend, tube and mimic falsies. Whew, it's exhausting and where do you even begin? First thought, is what look are you trying to achieve? Here are the most coveted lash looks and how to achieve them.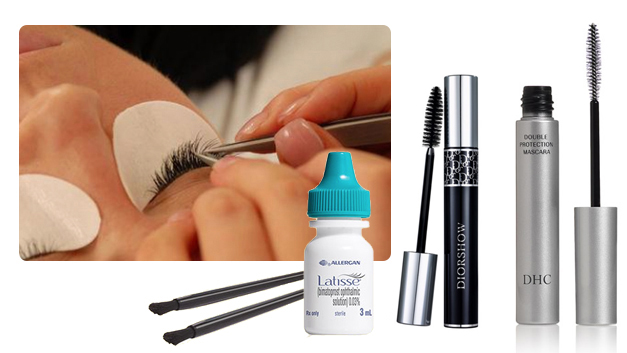 1. Natural- for a super natural look stay away from falsies, extensions and thickening mascaras and instead just curl them with a lash curler and then use a clear mascara to hold the curl in place. You can also try having them tinted at a local salon. I love to do this before I go away on a tropical vacation, as it's one extra step I don't need to be doing when I'm trying to chill on a beach.
2. Lightly Enhanced- For a little more emphasis on the lashes use a lighter formula mascara that usually comes with a comb style wand instead of a brush. This comb allows you to coat them with color without making them appear too thick. Use a dark brown or brownish black hue and apply 1 easy sweep along the upper lashes only for a softer effect.
3. Lush Lashes- For lush looking lashes try mascaras with a thicker brush and a formula that delivers curling, thickening, lengthening and volumizing all in one. Some even contain fibers that build up each lash for major drama. Try Dior Show Mascara and sweep it on bottom and top lashes using as many coats as you like to get the effect you desire.
4. Hassle-less Dramatic Fringe- If you want dramatic fringe but hate applying mascara day after day then try getting a set of lash extensions. A lash extension expert will apply them to each individual lash and you can skip having to apply anything to the lashes at all when you are done. You will have to get them touched up every few weeks however.
BEAUTY TIPS FROM  REAL FLORIDA BRIDES
By Managing Editor:  Grace Crompton
Want healthy skin, just look in your refrigerator or kitchen cabinet. Florida Bride Magazine asked our brides to share some of their favorite beauty tips with you.

Apple cider vinegar
It has a tonic action that promotes blood circulation in the small capillaries that irrigate the skin. It's also antiseptic, preventing the proliferation of bacteria, viruses, or yeast that trigger infection. Dilute apple cider vinegar with two parts water and apply over face with a cotton ball as a toner after washing face every day and every night.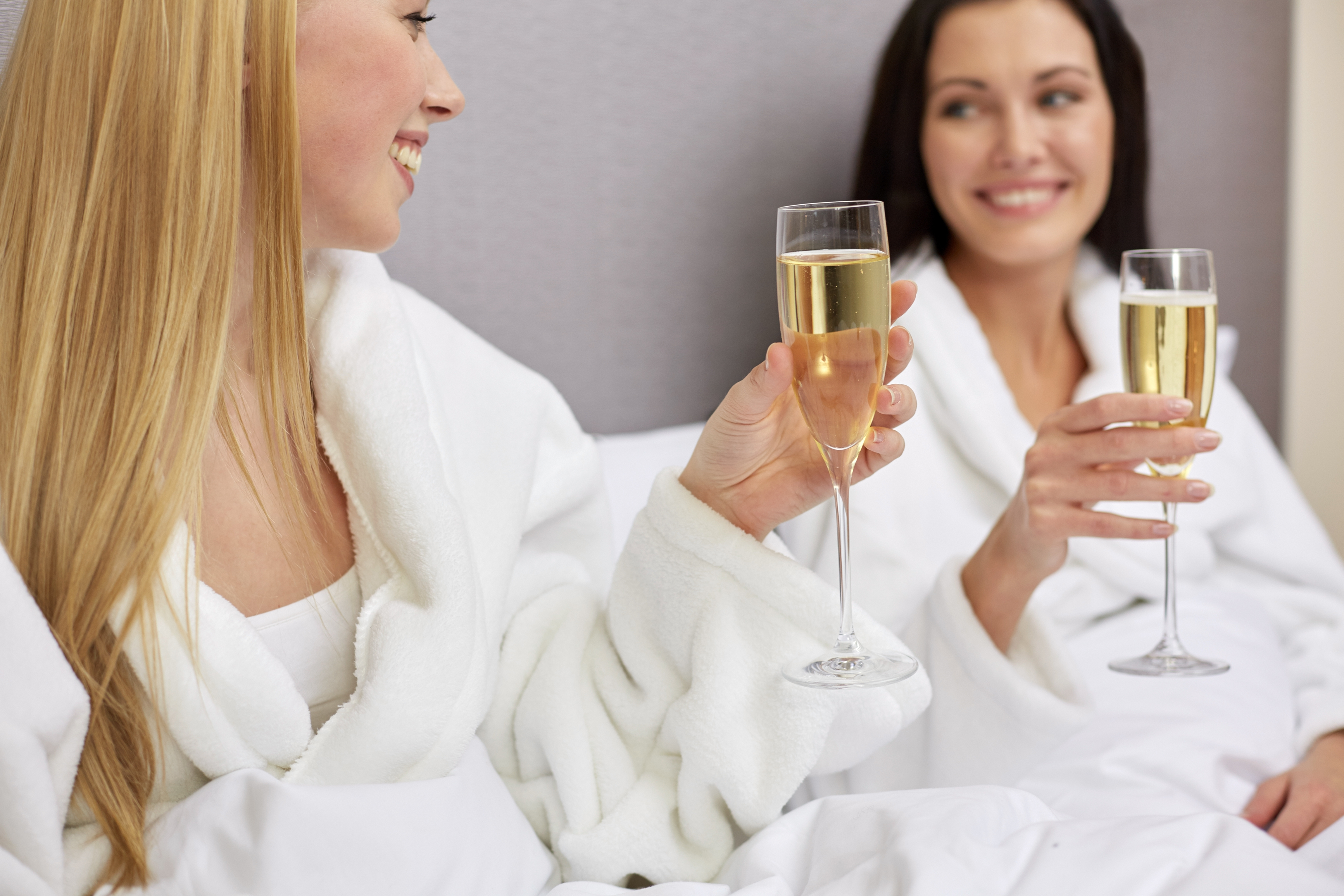 Easy Ways to Pamper Yourself Before the Wedding
With wedding stress looming, now's the time to pamper yourself more than ever. Yes, a spa day with your bridesmaids is grand, but consider these simple ways to treat yourself (and peel off stress and perk up in the process!).
Get juicing: If nutrition has fallen by the wayside during your mad-dash to the alter (hello soda for breakfast!), consider taking two or three days and loading up your body with fresh juice. Instead of coffee, soda, or other drinks, stop at your local juice bar or cafe and treat yourself to a spinach-apple-orange-carrot, and load up your body with energizing and healing, pre-wedding antioxidants. You'll feel better inside, and look better outside as a result.
Put on your mask: One of my favorite ways to feel like I've been to the spa and relax without paying a single dollar or leaving home is to pour a cup of herbal tea, slather on a mud mask (my favorite is Kiehl's Rare Earth), and zone out with a good book or magazine.
Bat your eyelashes: If you've considered getting false eyelashes, why not give it a go? They'll look great on your wedding day, and over the years, they've become less expensive to have done and more available at your favorite salon. Bonus: The half-hour to hour it takes to have them applied is a great time to close your eyes and sneak in a nap.
Invite the massage therapist over: In-home massage is not just for the Kardashians. In fact, do a search for local traveling massage therapists, and you'll find their rates comparable (and sometimes even more affordable) than those at your favorite spas. Best part: You can relax in your own home, and when the massage is over you can head straight to bed instead of tensing up again on the drive home.