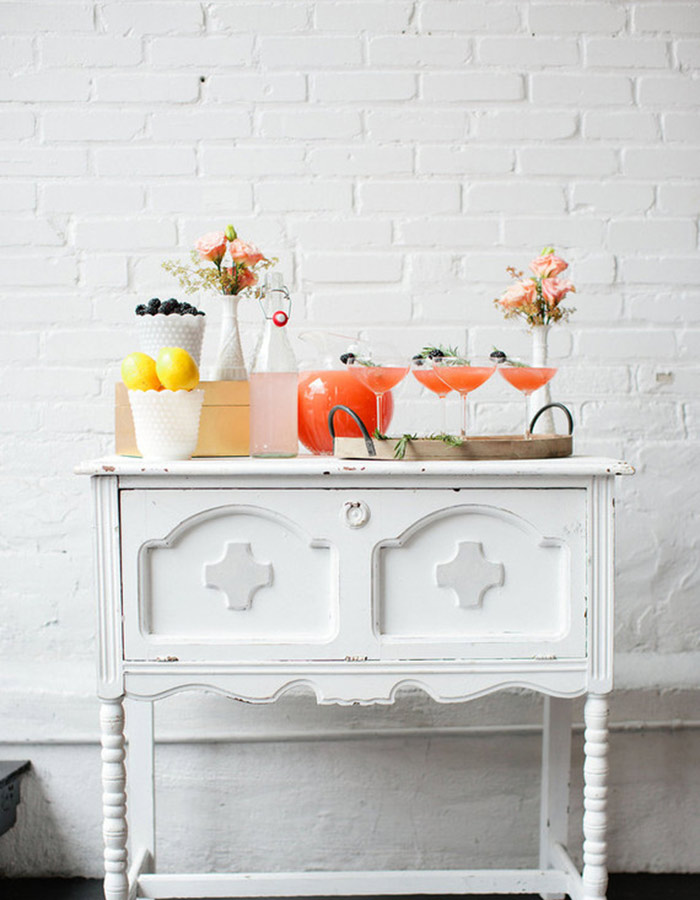 Forget breakfast – brunch is officially the most important meal of the day! What could be more fun than bringing this boozy Sunday tradition to your wedding day? Give your guests a caffeine boost with an adorable coffee bar, lift their spirits with beautiful bright colors, and toast with bloodies and mimosas! Sounds like heaven to us. Keep in mind the appropriate time to start a brunch wedding reception is at 11am! So, here are 11 ideas that prove brunch weddings are always a good idea.
Boozy Beverage Bar
These beverage bars are about to be the most instagrammed thing at your wedding.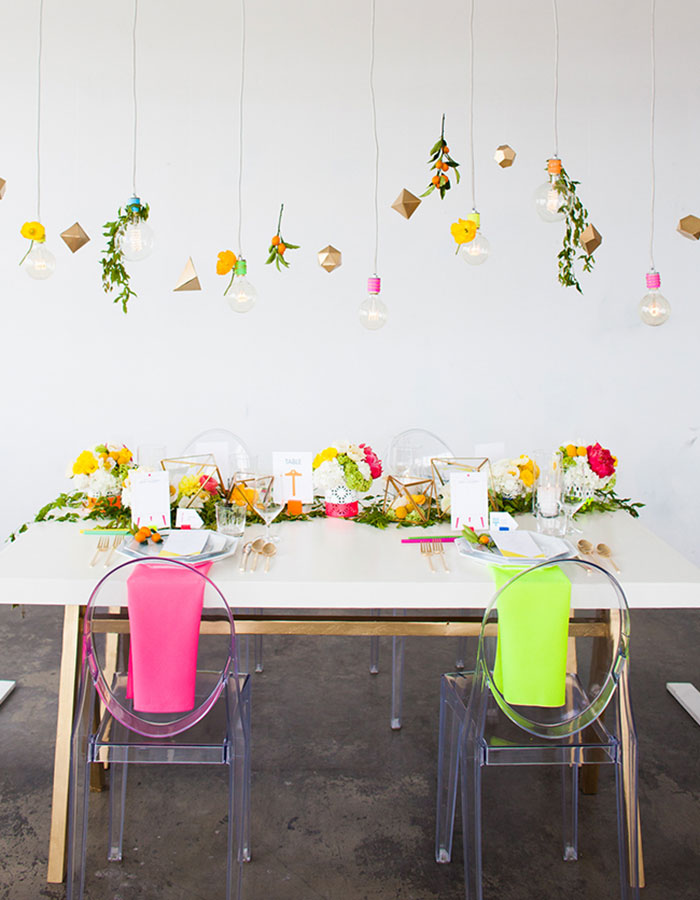 Simple Centerpieces
Bring that happy and lively feeling of the morning light to your centerpieces with bright yellow, pink, and orange hues.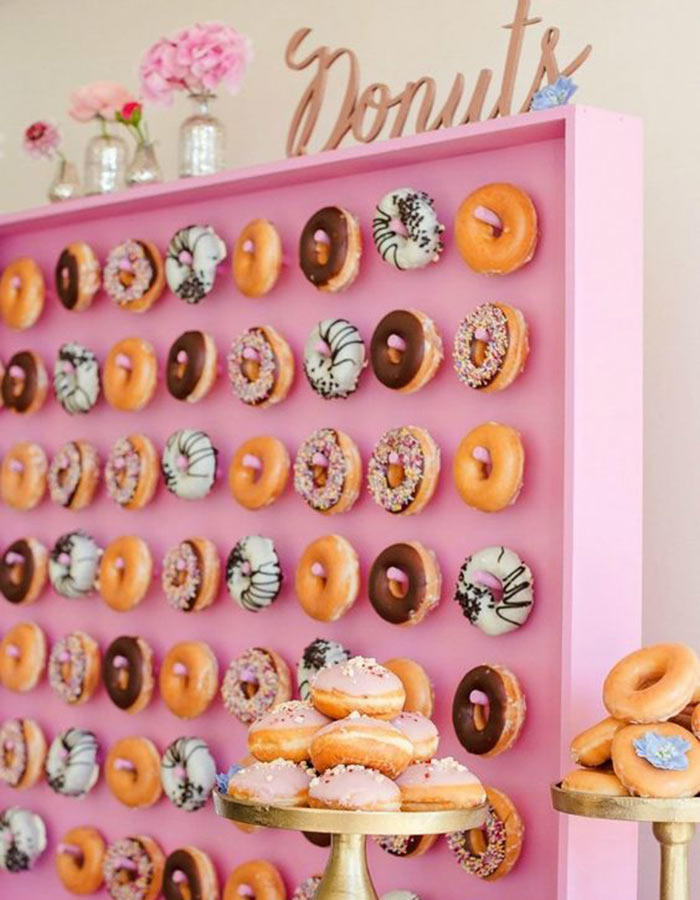 Donuts and Donuts
You can't call it a brunch wedding without donuts galore.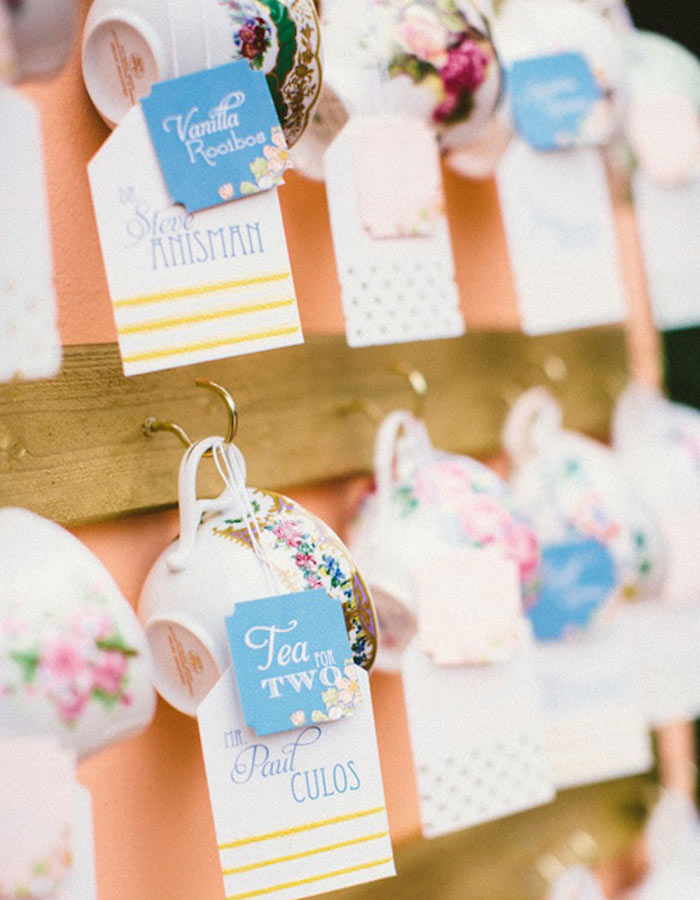 Tea Cup Escort Cards
Now these are just too cute for words.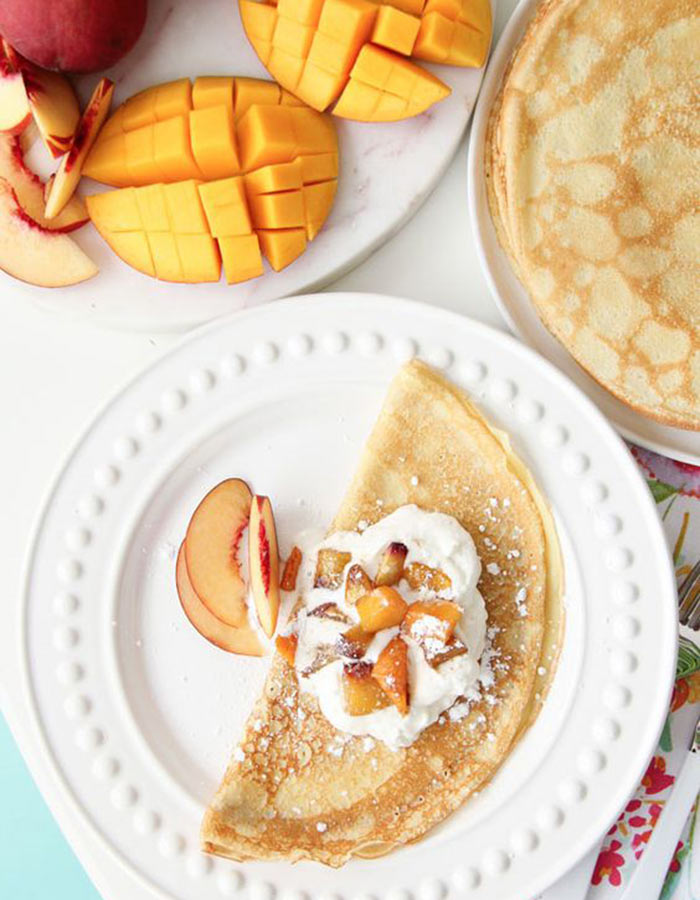 Brunch Bites
I think we can all agree – brunch is the tastiest meal of the day. Just look at these crepes!