Enjoy Amy and Mitchell's love story, courtesy of our beautiful Bride, Amy!
"I had a crush on him since 4th grade when I saw him perform a Sawyer Brown song in a school wax museum. Then we dated briefly in high school. Didn't see each other for almost 10 years until he ran into my sister and got my number. We went on our first date 2/13/10 and have been together every day since.
For the proposal, he planned it perfectly! Even asked my dad for his blessing prior without me having any idea. We have taken yearly trips to Crystal River to see the manatees since we started dating because I have had a love for manatees since a school trip to sea world. Which Mitchell was also on the same trip! Since I had never been to see them and it was on my bucket list, we planned a trip that year we started dating and loved it there. It's our happy place! So we have gone back every year since.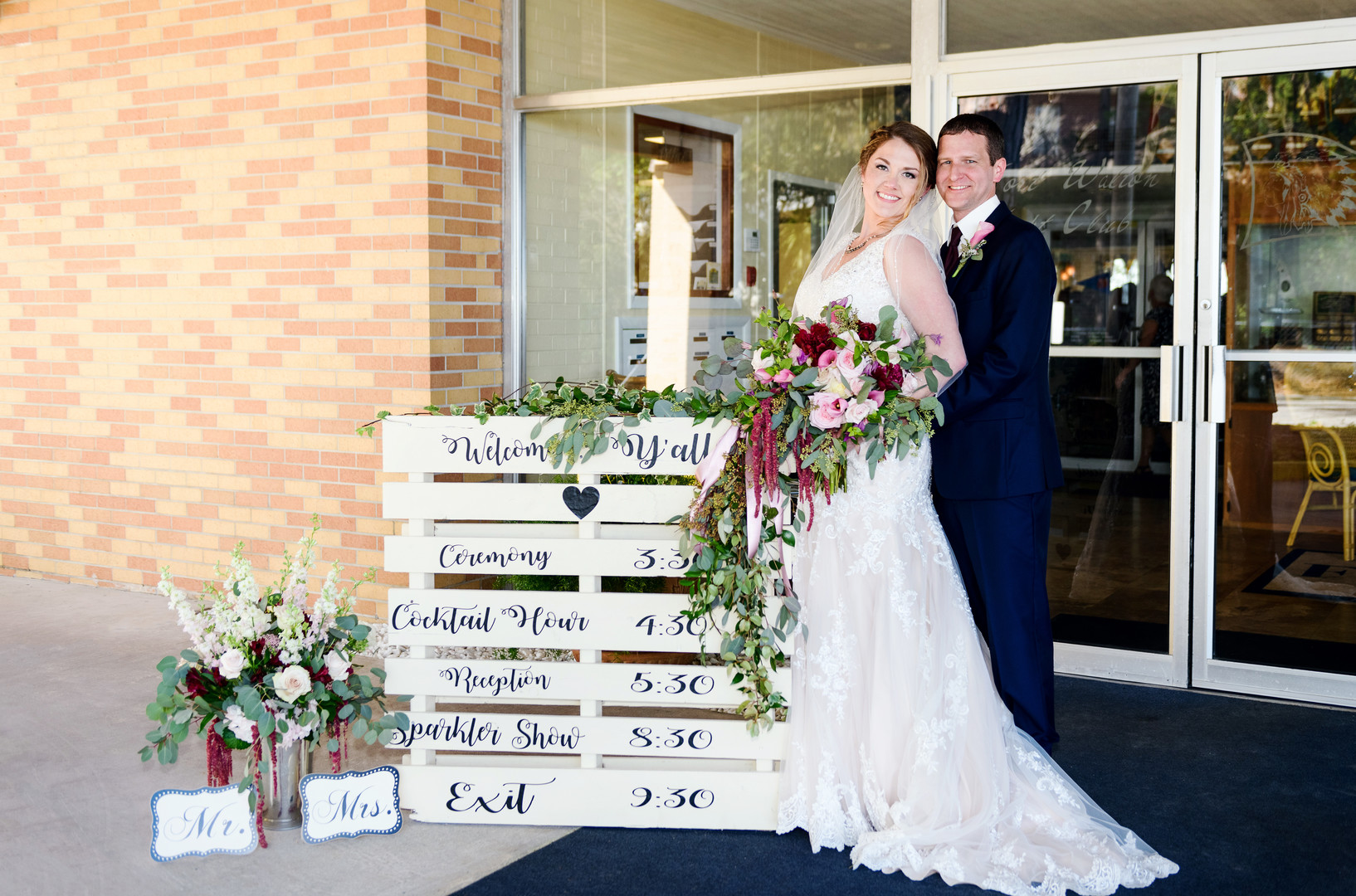 Then on January 13 2018 on our yearly trip to Crystal River and at Three Sisters Springs viewing the manatees, I turned around and he is on one knee and asks me to marry him! He even asked someone to take pictures while he proposed! It's was just perfect and I had no idea it was coming! Perfect timing for the perfect proposal!  As for the wedding planning, he let me plan it just the way I had always imagined and just added his own little unique flair to it. We had the perfect wedding day…except for someone setting my dress on fire during the sparkler exit! We also had the best two-week honeymoon adventures throughout California and Yosemite National park. We feel truly blessed to have such a great love story and the perfect proposal, wedding, and honeymoon!!! I always had a feeling that me having to wait so long for a proposal that we would have an EPIC proposal/wedding…and we did!"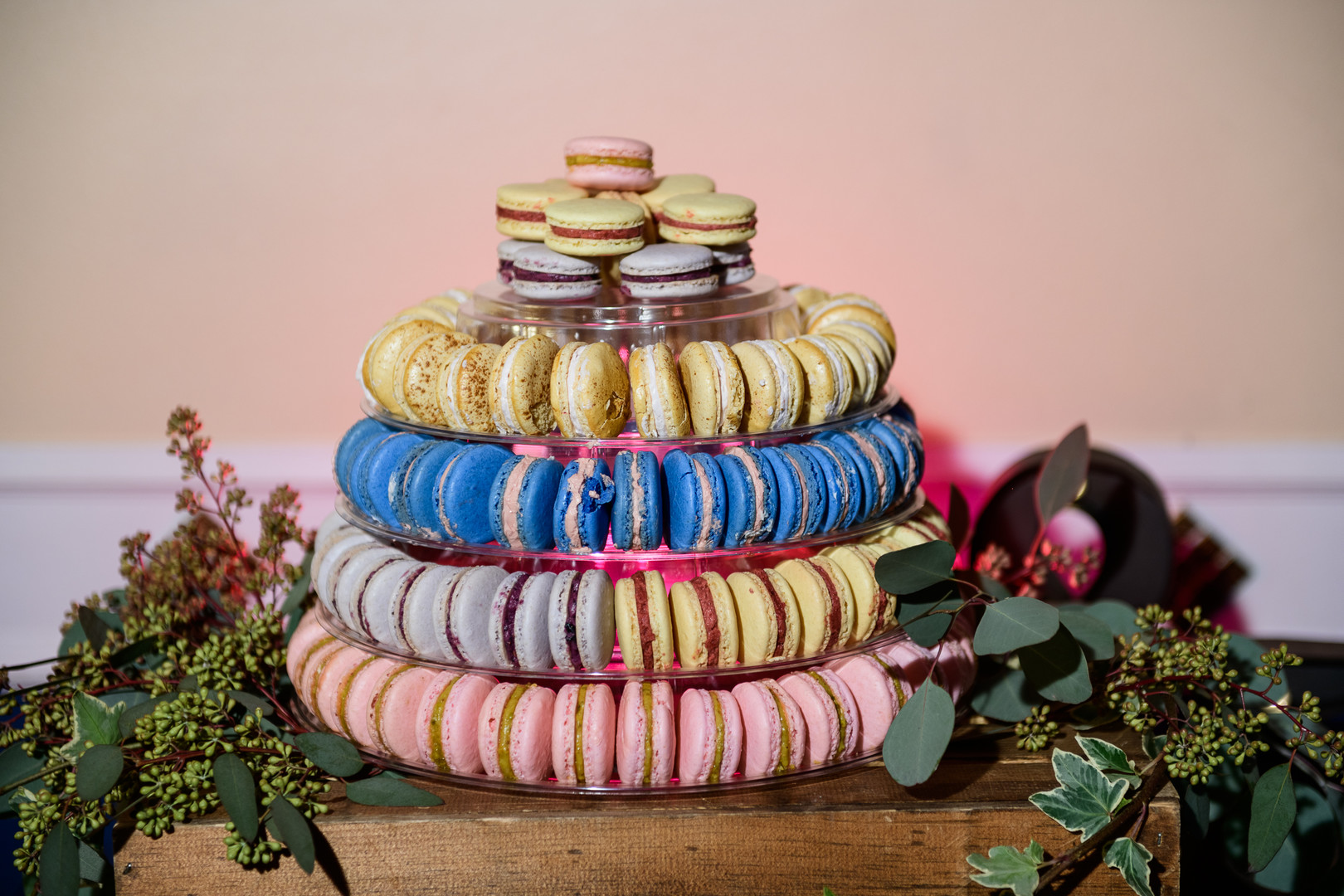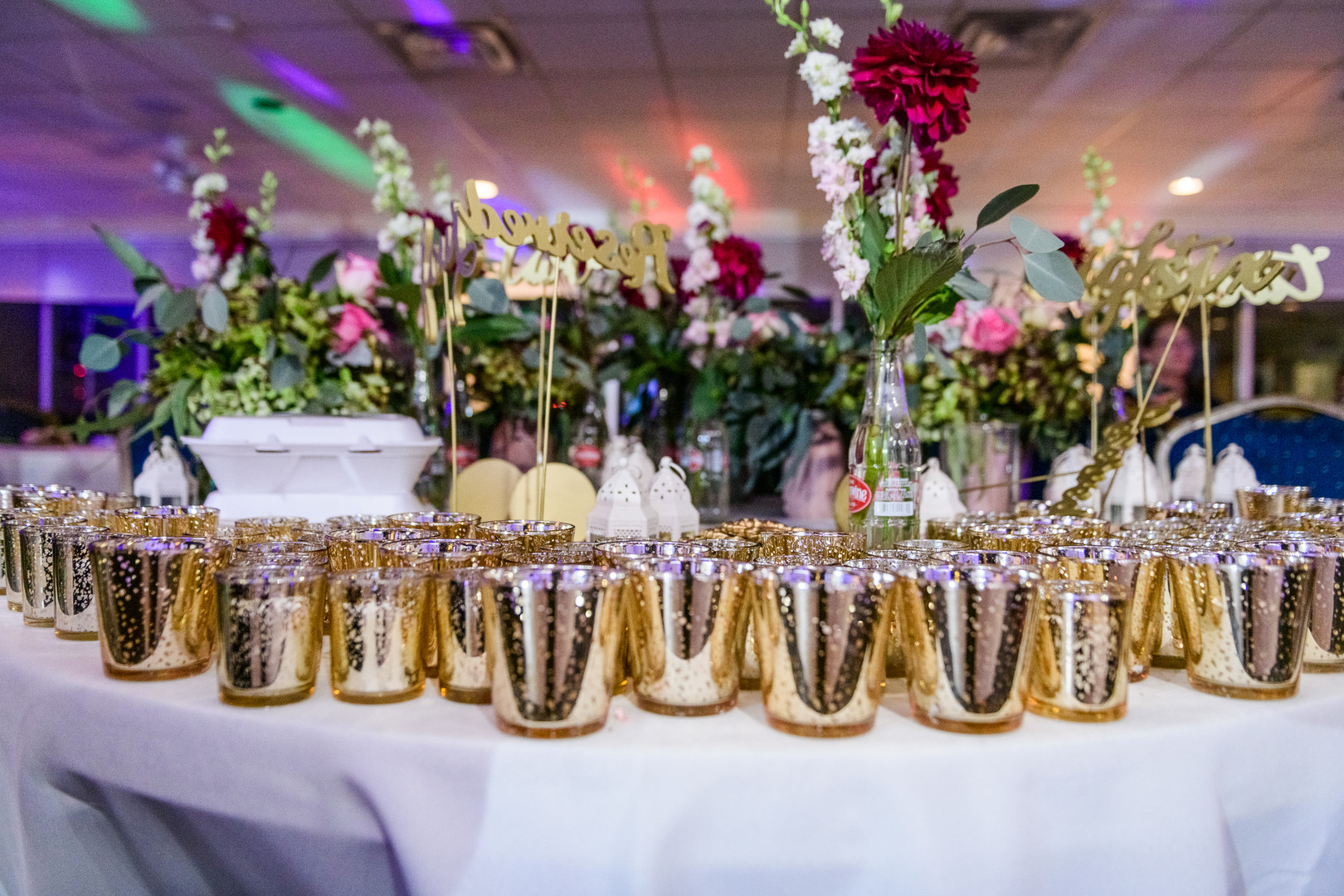 I met Amy and Mitchell a couple of weeks after their engagement back in January 2018. They wanted a country style elegant wedding with the view of the water and chose Fort Walton Yacht Club as their wedding venue. Amy, an uber-organized person, and a lover of Post-It notes, had a wedding planning book filled with every detail and aspect of their dream wedding thought through. And their Big Day reflected all those thorough preparations – wedding decor galore, each item had a meaning – those cheer wine bottles and cheer wine baked cookies, and even macaroons showed Mitchell's love of this southern North Carolina drink.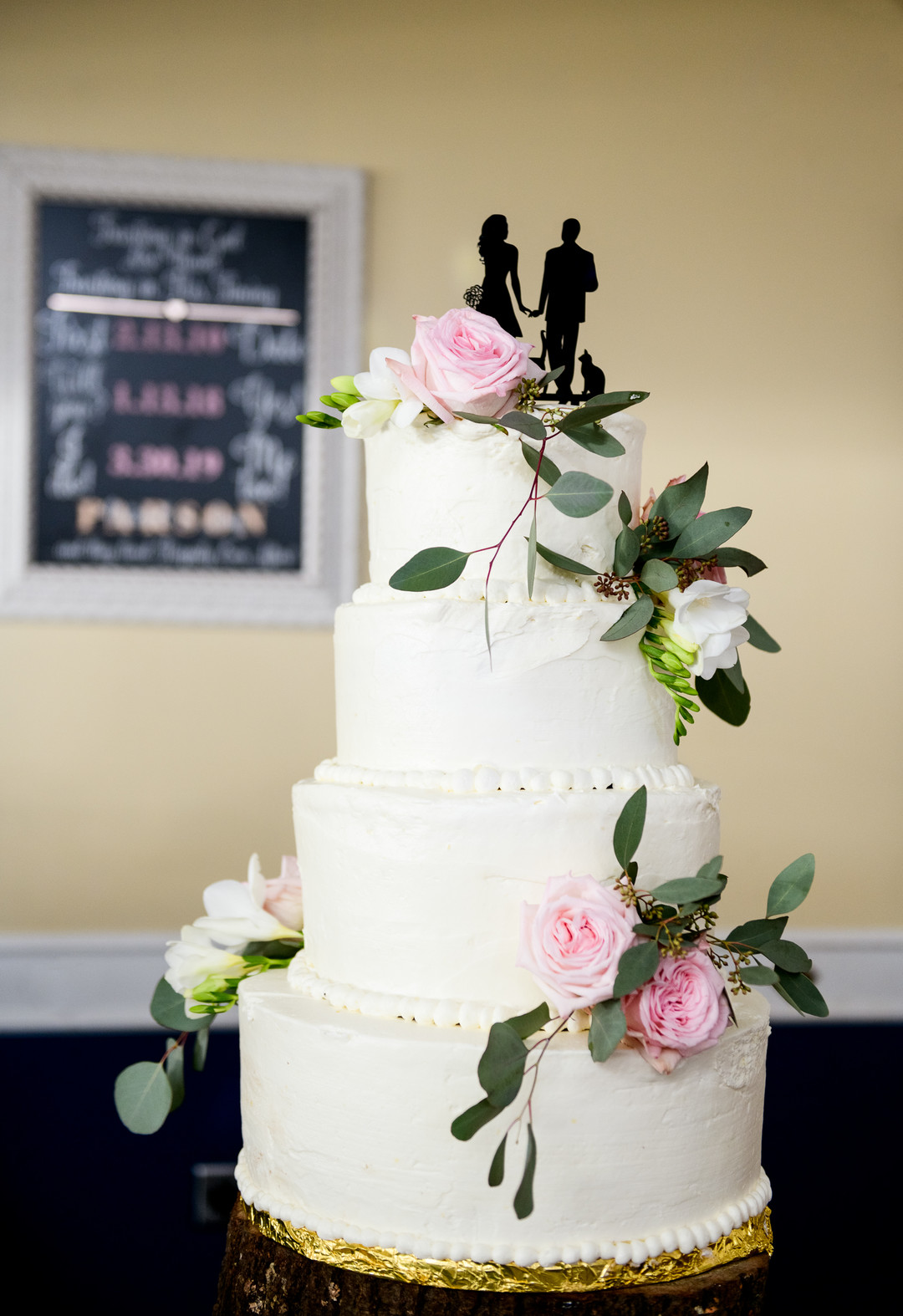 Parents to their cat fur babies, even their cats were proudly displayed on their cake topper, Amy and Mitchell's custom engraved names and initials were seen on wood block, wedding cake cutting set and all throughout the place, the couple's favorite colors – burgundy and navy blue with a hint of burlap and dark wood can be seen in many of their decorations. Pensacola wedding decor rental company, La-T-Da did an amazing job putting all of their ideas nicely together. Amy's aunt Terry, a professional wedding florist with Celestine's Special Occasions transformed the venue with her skillful floral designs found everywhere inside and outside, on the ceremonial arch, receptions tables, gift tables, with bouquets, boutonnieres, and corsages.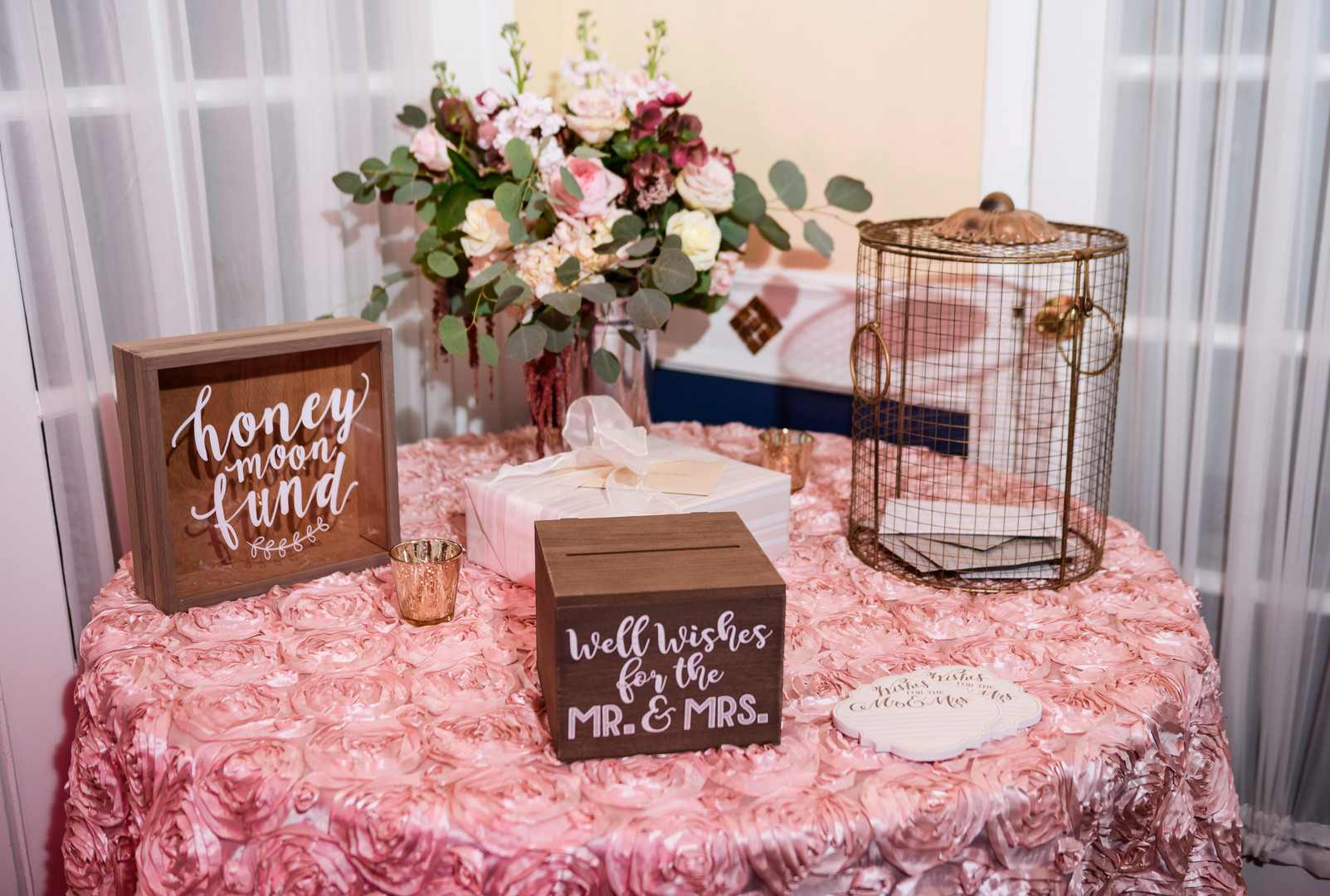 Officiant: Weddings as you Wish
Linens and Coverings: La T Da Events
Equipment Rentals: the big day rentals
Floral Designer: Celestine's Special Occasions
Tuxedo and Mens Attire: Gent's Formal Wear
Event Venue: Fort Walton Yacht Club
Caterer: Fort Walton Yacht Club
DJ: Everything and The Wedding Too
Makeup Artist: Vibe Salon
Dress Store: The Bridal Loft
Bakery: Derryck's Pastries
Photographer: Lazzat Photography, LLC