Buddy Valastro – The Cake Boss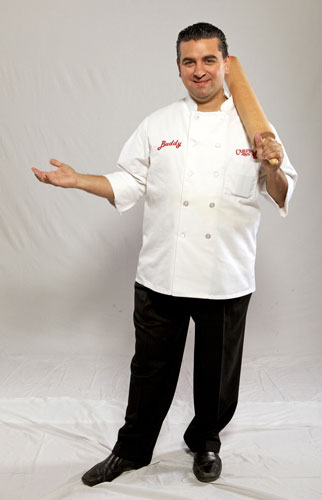 Buddy Valastro is an accomplished fourth generation baker born into the business owned and operated by his parents. He was born in Little Ferry, NJ and grew up working with his family at Carlo's Bakery in Hoboken, NJ. At an early age, Buddy showed he was a natural by displaying his amazing talent for baking and cake decorating and running a business. They dreamed that together, they would make Carlo's Bakery a household name.

Today, Buddy is an accomplished master baker, cake decorator and star of the hit TLC series Cake Boss. He's often asked to demonstrate, compete, and teach his craft around the country. In his 55,000 sq ft state of the art facility, Buddy and his staff turn out thousands of wedding cakes, specialty cakes, and pastries weekly.
His award winning designs have been featured in countless bridal and baking magazines. Carlo's Bakery has garnered attention from a variety of media outlets, including The Rachel Ray Show, Florida Bride Magazine, Good Morning America, USA Today and Food Network.

Buddy shares his tips with our Florida Brides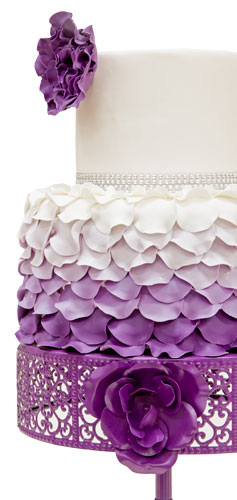 What's the best way to save the top layer of our cake for our first anniversary?

"The trick is locking out as much moisture as possible," Valastro says. "Store the top tier in an airtight container. Then wrap the container in plastic wrap and freeze it. It should keep until you're ready to thaw it out."
Why should I have a Grooms Cake?

Valastro gives three reasons. One, "If the couple can't agree, the bride should get the wedding cake she wants; he can have his groom's cake," he says. Two, "It's a fun way to do something really fun and themed—I just did a huge tennis ball cake!" And finally, "It's perfect to serve at the rehearsal dinner. It gets guests excited about the wedding and is more personal than a regular dessert."

If I'm doing cake tastings at multiple bakeries, should I schedule all of them on the same day to compare better?

"We offer a regular-size slice of each flavor (10 total!) to give the couple an idea of the portions. Most finish every plate!" Valastro says. "Don't go to more than one cake tasting in a day. You want to give each baker's ideas and flavors a chance to sink in."