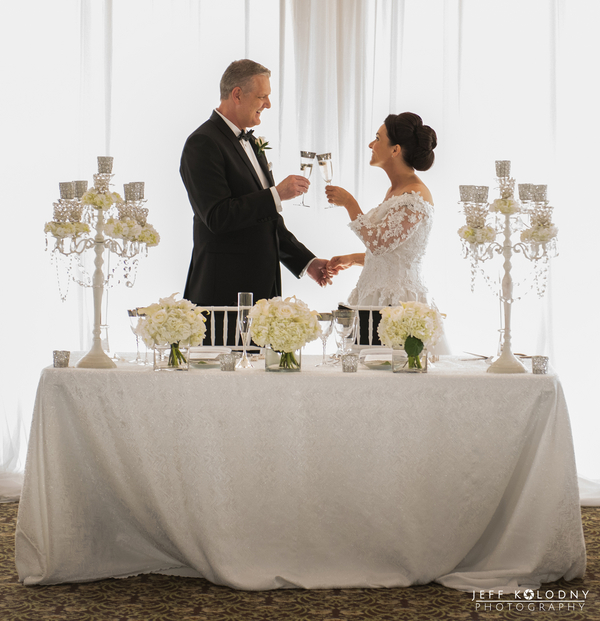 We chose our clubhouse as it offered great conveniences for out of town guests and party goers that wanted to stay at the hotel that is close to the clubhouse. The room was a blank canvas that could be transformed into anything that we wanted. I have admired Audrey Hepburn and what girl doesn't love Tiffany's! Mark has always been generous with gifts and one day we walked into Tiffany's and bought me a beautiful pair of earrings. We thought it would be fun to do a very lose theme of Breakfast at Tiffany's. The theme was really an elegant dinner party and we wanted to have some fun elements from the 50/60's like Marylyn Monroe, Audrey Hepburn and Elvis. We had subtle highlights of Tiffany Blue and our cake was in the shape of a two Tiffany boxes with our rings on top. Dominique Beckers at Dominiques Couture Cakes did a fabulous job on the design of the cake, but even more than that the cake was fantastic to eat!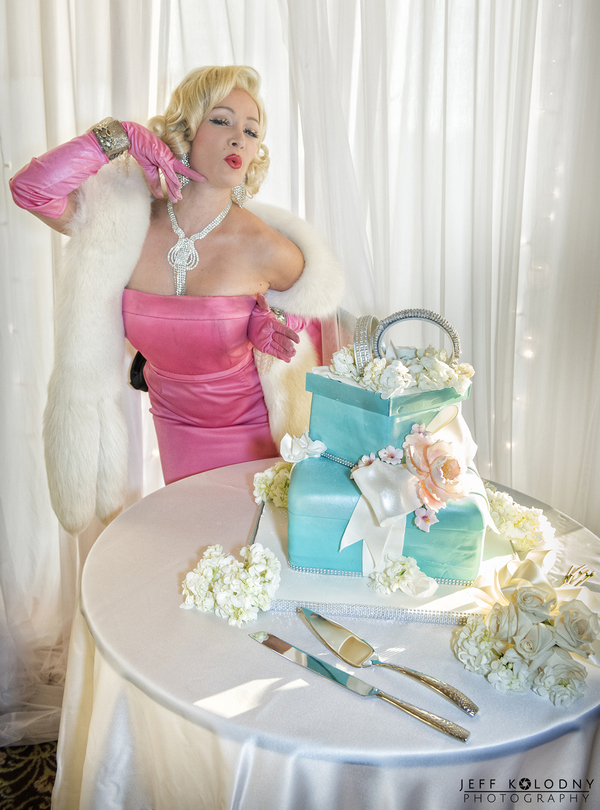 It looked great and it tasted amazing! My gown was really interesting! I wanted lace and my fiancé had mentioned that he really liked the look for a full skirt, or a more traditional type wedding dress. I was proofing some edits at Salutations of Boca with my wedding planner extraordinaire, Joni Scalzo with Your Special Day by Joni , when I mentioned that I needed to dress shop and made an appointment with a suggested shop. Joni and Barbara (Salutations of Boca) suggested that I look in the back of her shop where she had racks and racks of dresses! With Joni by my side we tried on about 5 dresses until we came to the last dress. It was the perfect combination of lace and it had a big skirt! We took it to the seamstress, Christina, who understood the vision that the bones of this great dress were going to give me the dress that made me Queen for the day.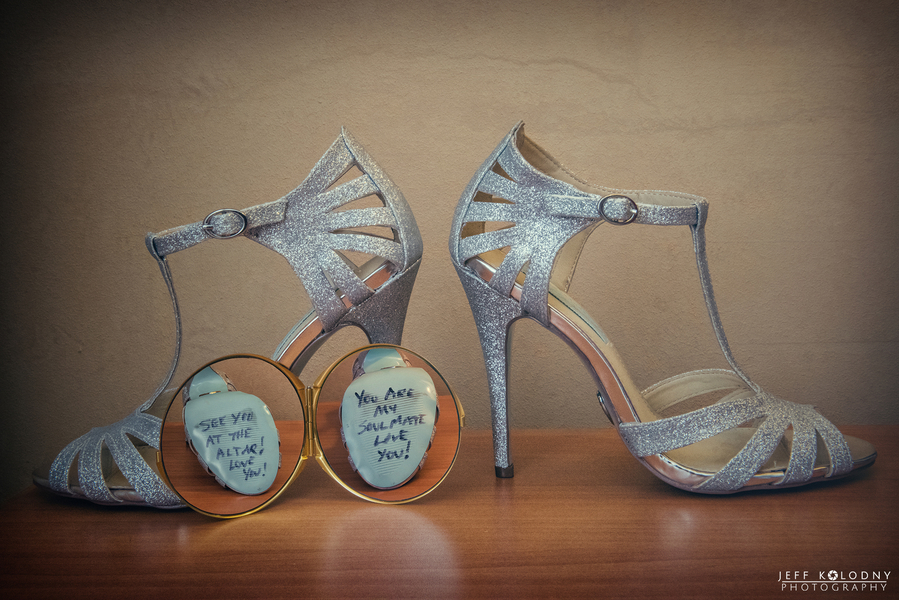 My shoes were Betsey Johnson and my groom found them! I told him that I wanted to find these shoes as the bottom were Tiffany blue and I thought it would be awesome to have that little extra bit of blue! My groom owns a Tux and the last time that he wore it we were on a cruise. He decided that it was time to get a new one and gift this one to his 16 year old son! We opted for a Calvin Klein, James Bond styled tux. When we tried it on, my mom was with us and she (who is happily married for 40+ years) blurted out, you look hot! We knew he had to get it! He did look "hot" and I loved the classic look of him in it. The man makes the Tux, not the Tux making the man…at least not in my husband's regard. One night, after having meeting with our wedding planner, Joni, we went for dinner and ended up at Chops. It was here that we found our band!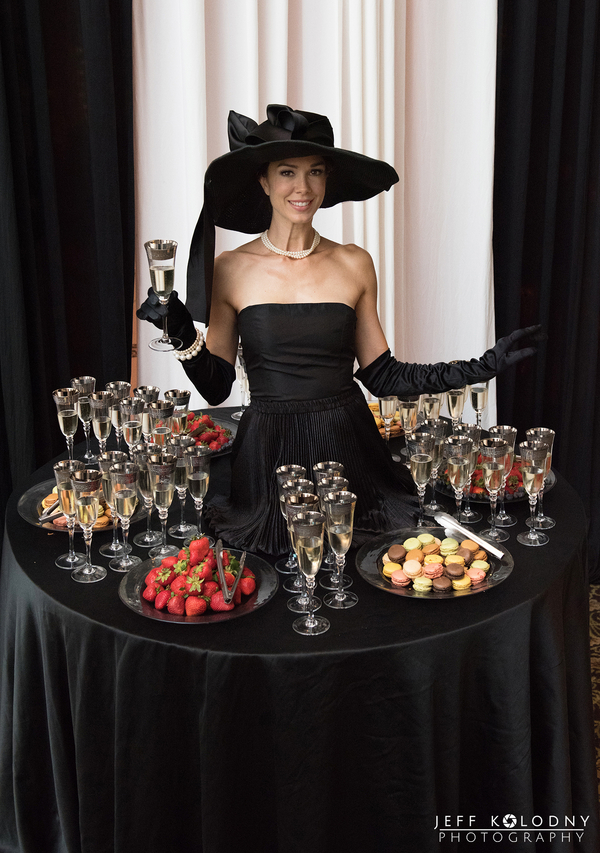 Will Bridges and some members of his team were playing on a Friday night! We immediately loved them and basically hired them that night! We knew that he would give us the excitement that we wanted as well as fitting into the classic feel that we were going for. We were 100% correct! When other vendors would ask who was doing our music and we would tell them Will Bridges and you could see their faces light up! That makes you feel happy! Felix with A Alexander Events was our caterer extraordinaire! He made our vision of an elegant dinner party come to life! From the spectacular Tuscan Table at the cocktail party to the King Crab legs served with seaweed everything was perfect! He and his staff are top notch! Mark's wedding band is David Yurman and my engagement and wedding band was hand crafted with the help of Julie our jeweler and owner of Parkland Jewelers. Julie is not only a terrific lady, she is someone that we consider a friend. She kept secrets on both sides! She made cufflinks for Mark for my grooms gift, and Mark secretly planned a stunning diamond tennis bracelet with Julie's careful assistance.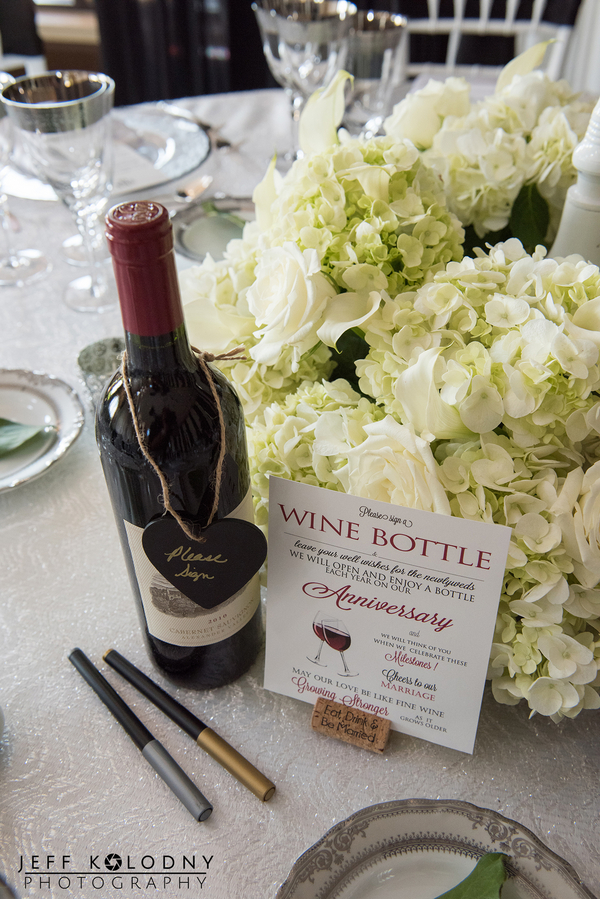 Our wedding would not have been complete without the artful design by Dalsimer that included all our flowers, including my perfect bouquet, and the stunning walls that they put together. The dance floor showcased our monogram and who could forget the blingy vases and candelabras that added just the perfect touch of elegance to each table. Our guests were treated to entertainment throughout the night with the help of Angela Spera with Event Studios. She helped to pick the perfect Marylyn Monroe, Strolling Magician, Elvis, Audrey Hepburn and photos for all to take home memories with them. A special thank you to our Reverand, Jim McClung. He helped us put together the ceremony that we wanted with all the special moments that made EVERYONE shed a tear. He gave us the perfect ceremony.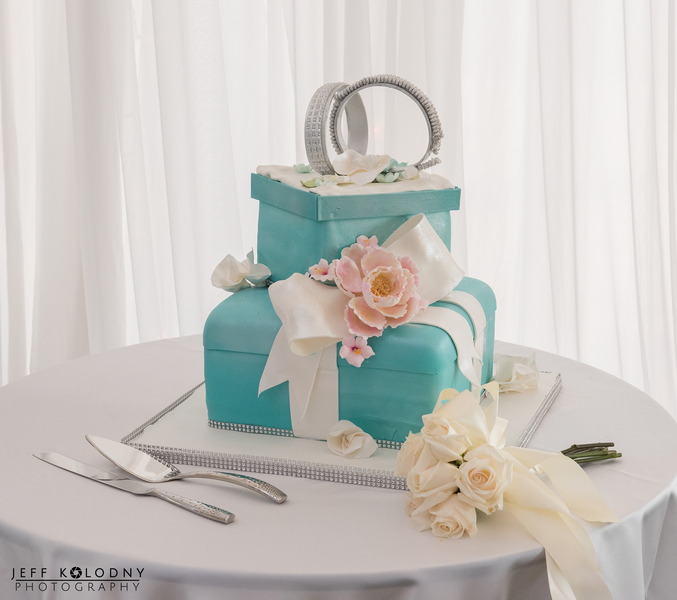 Jeff Kolodny Photography, Inc
www.jeffkolodnyphotography.com/
Caterer:A  Alexander Event Catering
Shoes: Betsey Johnson
Tuxedo and Mens Attire: Calvin Klein
Floral Designer: Dalsimer Atlas Florist and Event Decorators
Cake Designer: Dominique's Couture Cakes
Event Designer: Event Studio Productions
Cinema and Video: Jeff Kolodny Photography  Inc.
Reception Venue: Plaza Del Lago
Officiant:  Reverend Jim McClung
Invitation Designer:  Salutations of Boca Raton
Planner: Your Special Day by Joni